Writing an effective open letter is a great skill to have which can be gained with practice. We have written an in-depth blog on "How to write an effective open letter".
But having a template or structure to follow while writing an open letter can be of great help. We will explore such a template or format for an effective open letter in this blog.
This is the same template that we expect our "Open Voices" to use while writing their open letters to submit on our website.
The template/format: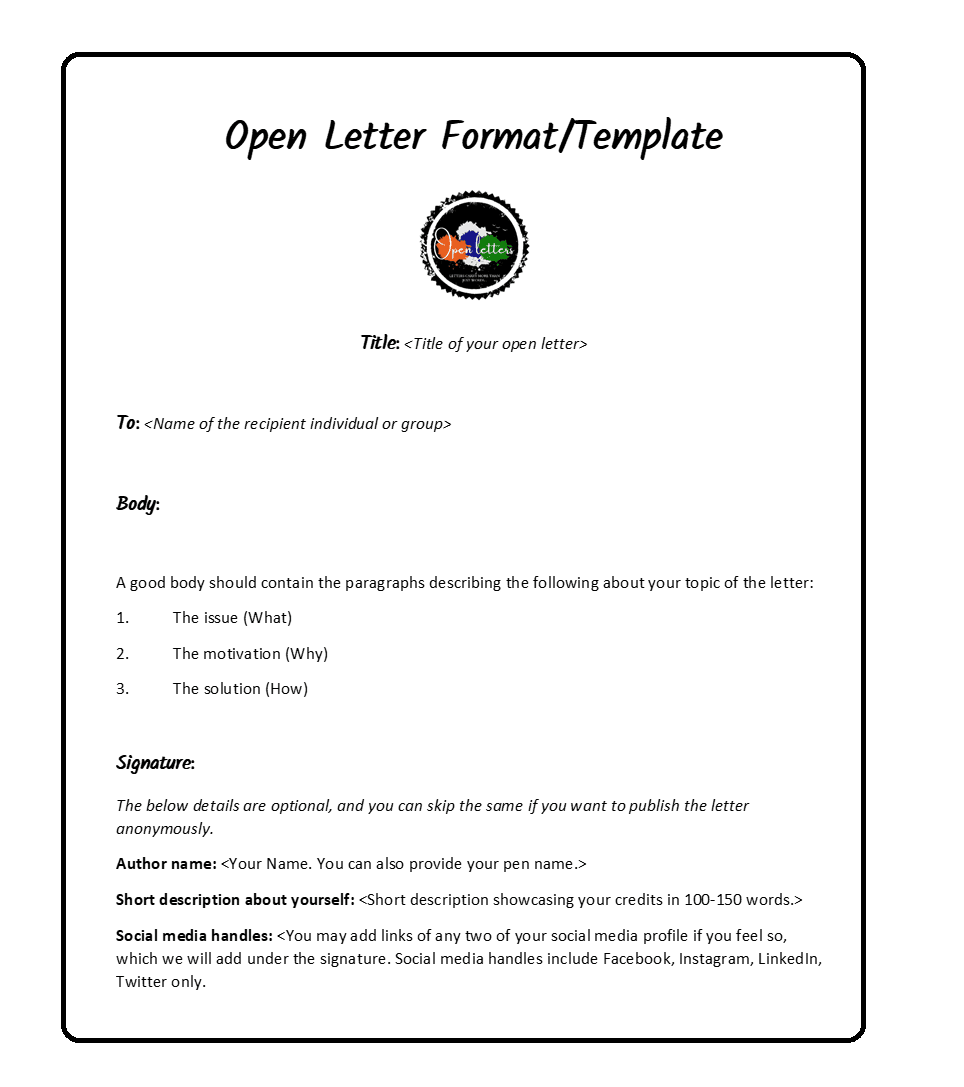 This concludes our discussion on the effective open letter template/format in this blog. But we recommend reading our other blog "How to Write an Effective Open Letter — The what-why-how" that takes a deep dive further on this topic.
Like what you read? Recommend or share it ahead.